En esta sección podrás conocer sobre las experiencias que me van formando en diferentes áreas: académico, profesional y social.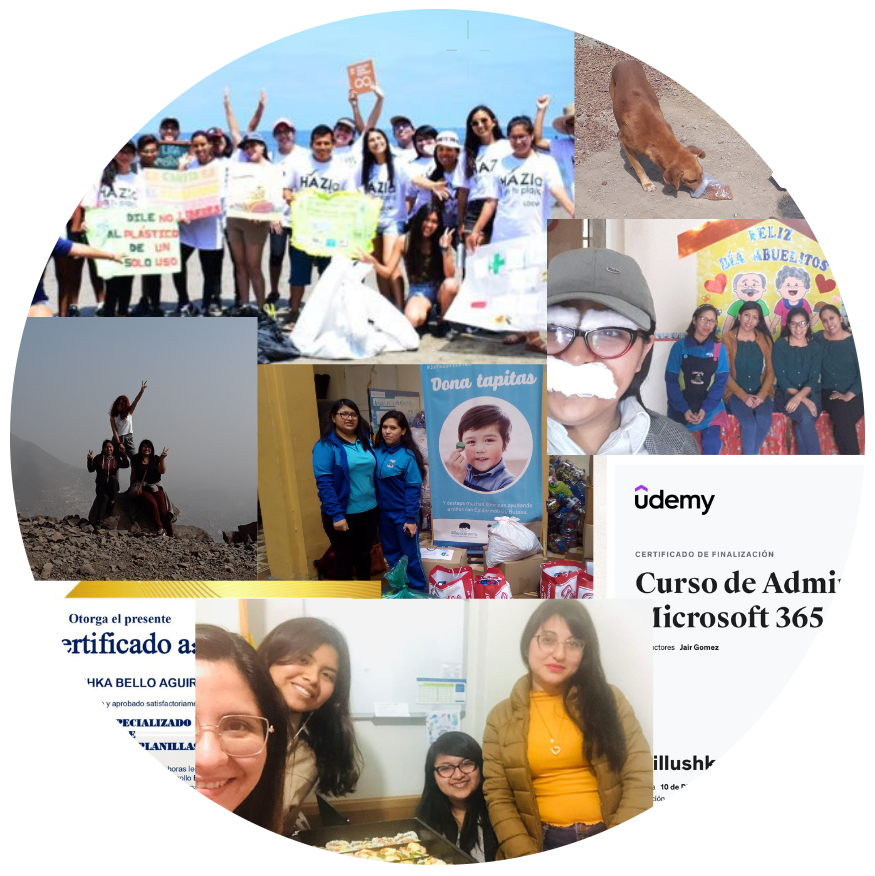 From understanding your requirements, designing a blueprint and delivering the final product, I do everything that falls in between these lines.
Universidad Privada Peruano Alemana – UPAL
Empresa y Tecnología
Carrera en la cual se entrelaza la gestión empresarial mediante el uso de tecnología, no solo en transformación digital de una organización, sino también en la mejora de procesos mediante esta.
Asistente de Planillas
Curso especializado de Asistente de Planillas en donde aprendí la gestión de planillas del régimen general.
Millushka es una excelente profesional he visto como se ha ido desarrollando poco a poco y ahora es una persona que se ha superado. Además es una excelente compañera y líder de equipo.
Miluska es una gran trabajadora, dinámica, proactiva y carismática, en su centro laboral demuestra ser competitiva y organizada, tiene manejo y experiencia tratando con personas.
Febrero 2020 | Actualidad
QWASI ASOCIADOS CONSULTORES E.I.R.L.
Encargada del Área administrativa
Ingresando desde el inicio de sus actividades como soporte administrativo, poco a poco comencé a asumir nuevos roles, contando con personal a cargo, encargada actualmente del Área Administrativa
Enero 2017 | Diciembre 2019
I.E. COLORIN COLORADO (RES. IE SANTO DOMINGO)
Soporte administrativo
Ingresé como auxiliar del aula de 3 añitos, sin embargo, por la misma necesidad, comencé a asumir roles administrativos poco a poco.